Tips to excel at social media with Medium
How important is it to keep in mind what's trending?
Have you ever wanted to be great at social media?
I mean, who doesn't? In today's digital world, social media is everything. It is a fun and interactive way of maintaining relationships with you friends and family members. Moreover, if you're popular, you probably want to reach the maximum audience. For that knowing the right tools on social media is important.
Most of the businesses nowadays use social media to market and advertise their product. Building a large consumer base is important for companies, hence getting across to customers is vital. Without knowing the ins and outs of social media, this task can be challenging.
If you're looking to excel at social media and make the most of the tools available that can help enhance your experience, then you need to get familiar with Medium.
What is Medium?
Medium is a wonderful place where every person attempts to get their story across. It also gives you the opportunity to hear other people's story. Every single day, thousands of people utilize Medium to publish ideas, stories, tales, gossips, tidbits and more. This platform breeds leaders, artists, geniuses and deep thinkers. However, you don't have to be someone special to excel on Medium.
It is the average person and their story which appeals to others the most. From current world affairs to personal history, from non-fictional tales to narratives, Medium is the platform which lets you get access to thousands of unique stories, anywhere, everywhere. Imagine waking up in the morning and getting the news with a twist, instead of mundane and boring news channels delivering it, you can have funny and interesting people deliver it with satirical enhancements! You can find your favorite writers and follow them for updates and upcoming stories. Due to its global platform, Medium is a place where everyone can find something or someone they love.
Medium best practices you should keep in mind
While Medium is open to every person, there is a social responsibility of every user to uphold the appropriate and moral standards of the society. Harassment, discrimination, and racial bias on public platforms breed hatred. These actions should be avoided, not just on this innovative platform, but everywhere. Any topic that can incite anger or cause others to feel hurt should be avoided. With a platform so great, you should use it to benefit yourself in the healthiest and best possible manner.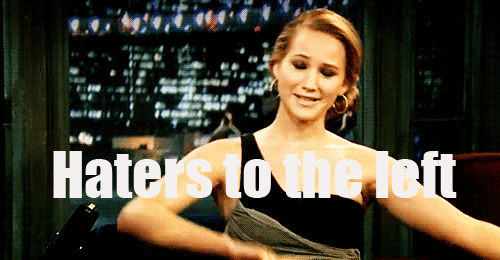 What can Medium do for me?
If social media is your muse, but you're tired of the same old applications such as Facebook and WhatsApp, then this innovative tool will be sufficient for you. Medium helps you connect and interact with like-minded people who matter, people who want to make a difference in the world or humans who are passionate about something. Medium can be seen as a collective platform—a large brain composed of tiny brains everywhere. Connecting these brains can improve creativity and innovation, and that is what Medium can do for you. It can provide you a secure, interesting and creative platform where you can interact, connect, and make history with others.
John William is a writer, marketing expert and engineer. Based in United states, he's also Kittr's resident blogger and Fiverr guru.
---